| | |
| --- | --- |
| 15 Things You Didnt Know About Star Trek | |
Below you can watch a fab video of with some fab facts about star trek from the beginnings in the original series through to the latest series of Picard.



Star Trek has lots of interesting facts, see 15 facts you didnt know




William Shatner Biography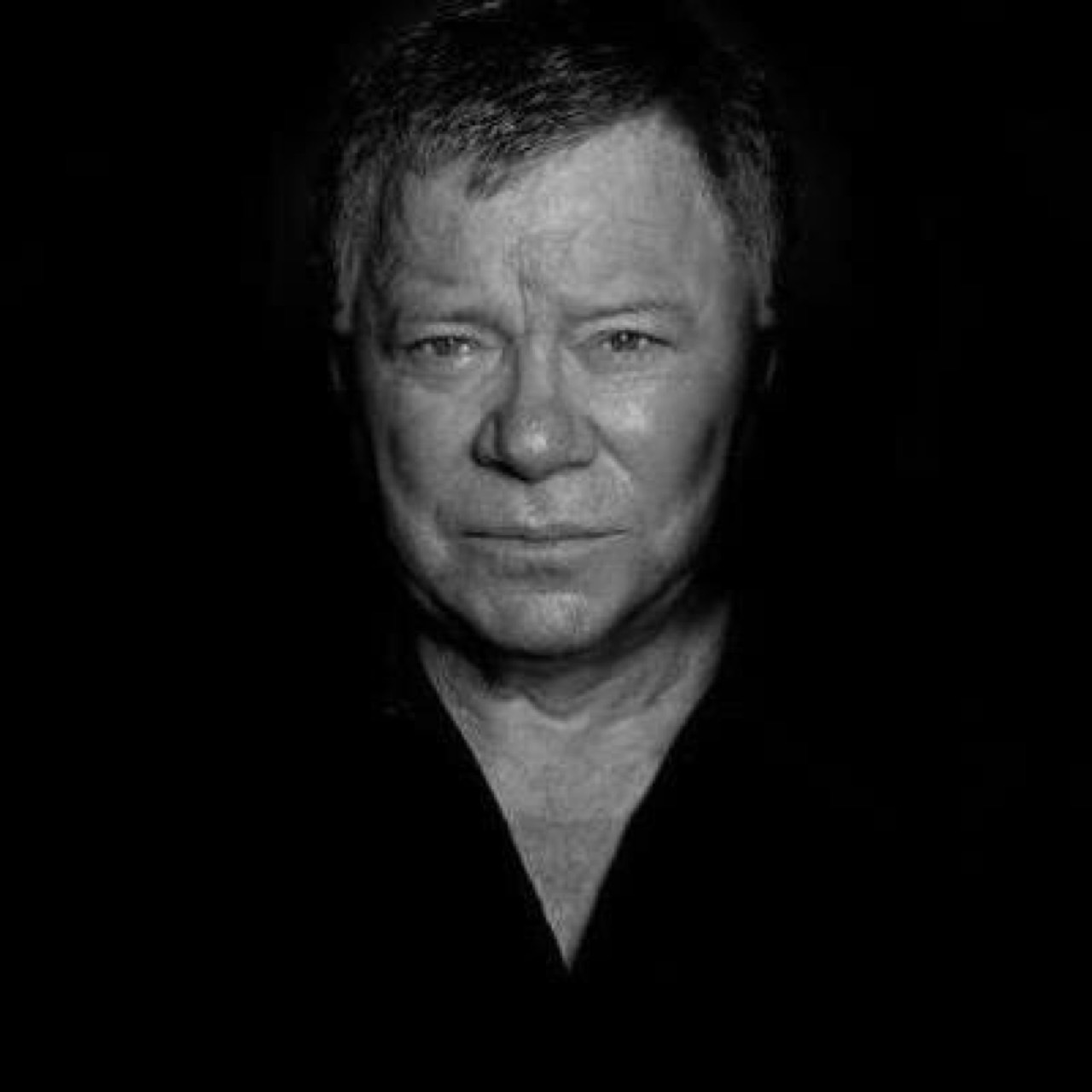 The actor William Shatner was born on the 22nd March 1931 in Montreal, Quebec, Canada. Probably the only constant in the career of William Shatner are the contradictions through them: a hero and a figure of fun at the same time. An egomaniac character, who is always capable of self-irony.

For " Star Trek V - The Final Frontier " (1989) he was able to take two Golden Raspberries: The Worst Actor and Worst Director, while his role as Denny Crane in The Practice and Boston Legal , he received two Emmys, a Golden Globe and much critical acclaim.

In 1951 he stared in the Canadian feature film " The Butler`s Night Off ", this was the first time William Shatner had been on camera. Since then, Shatner has an unparalleled career as an actor, presenter, writer, director, singer with an almost omnipresent pop culture existence.


William Shatner, the actor
Long before Star Trek William Shatner was a solid great on American television. The coming of the theater actor played during the 50s in almost all famous drama anthologies of " Golden Age " with, including in Studio One, Kraft Television Theatre, Playhouse 90 and Alfred Hitchcock Presents. Later guest appearances followed, among other things in Twilight Zone, The Outer Limits, 77 Sunset Strip and Solo for UNCLE.

In the cinema it looked for Shatner initially quite good: In 1958, he starred opposite Yul Brynner in " The Brothers Karamazov ". Later he was also in the Oscar-winning " Judgment at Nuremberg " (1961). Among his finest performances in this time his lead role in Roger Corman`s Racism-Drama " White Supremacist " (1962) counted.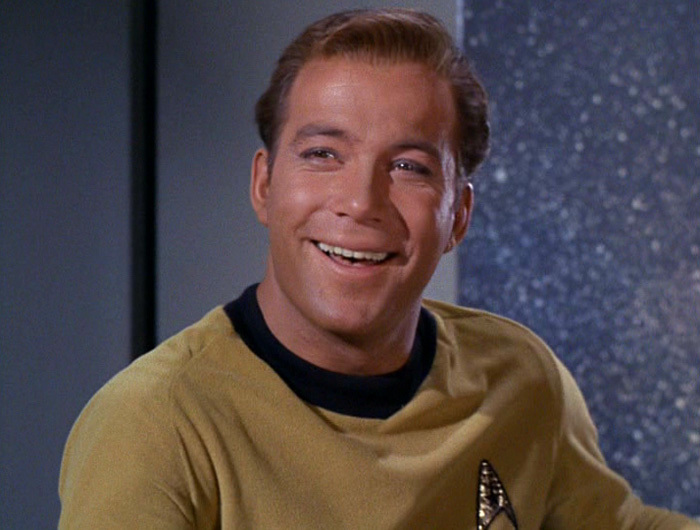 Mid-60s, however, Shatner went on the search for a permanent series role. His first attempt failed: The legal drama For the People, in which he played a prosecutor, the show was cancelled after only 13 episodes. Luckily for him, Gene Roddenberry was looking at that time for a successor to Jeffrey Hunter as Captain on the Starship Enterprise .

From 1966 to 1969 Shatner played the role in which he is now synonymous for ` Captain James Tiberius Kirk ` little did he know how this role would change his life. Although not initially a huge success it would find a cult following and enjoy huge resurgence when re-aired, this new found fandom would lead to feature films and a number of spin off TV shows in the future.

The 70s were generally less profitable for him. In addition to guest appearances in Mission Impossible, Columbo and The Six Million Dollar Man as well as less successful films ( " Big Bad Mama ", 1972; " Kingdom of the Spiders ", 1977).

In the 80s he would star in the television series TJ Hooker that would run from 1982 to 1986 (first on NBC , then CBS ran) , this would also see the return of William Shatner to the captains chair of the USS enterprise as Star Trek would come back for the big screen, with 5 feature films.

His last appearance of Captain Kirk was in " Star Trek: Generations " in (1994). During the 1990`s William Shatner turned more and more to comedic roles : these include the recurring guest star on the sitcom 3rd Rock from the Sun, or in movies like " Miss Congeniality "(2000) and" Dodgeball "(2004).

His recent career highlight the way: 2004 hired David E. Kelley as the half-senile, half genius firm boss Denny Crane for the series The Practice . It shone Shatner, not least thanks to the congenial interaction with his younger partner James Spader , so much as a man who is still trying to meet his own legend in old age that Kelley was the centerpiece of his next successful legal drama, Boston Legal. There, Shatner was equally a master of absurd humor.


Shatner, the writer and director
After his colleague Leonard Nimoy had directed Star Trek III and IV, Shatner took over the production of " Star Trek V - The Final Frontier " (1989), for which he also provided the basic idea. Shatner had worked as a director on several occasions during his television series TJ Hooker and as a writer he was already active; " Star Trek V " was panned by most critics and fans.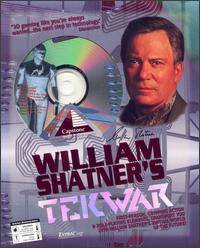 Nevertheless, William Shatner was not deterred - and took his own series of novels to the screen " TekWar " Shatner created early 90s his own sci-fi / crime series, which a short time later was first adapted in the form of four films, then as a 18-part series for television. Shatner was there involved both as a producer, director and actor.

Officially Shatner was the author of the novels. Unofficially they are drafted based on Shatner`s ideas of the professional writer Ron Goulart. In later works Shatner`s would work with coauthors. Since 1995 he has worked with a pair of authors Judith and Garfield Reeves-Stevens, which on the basis of joint discussions with the actor a series of Star Trek novels in which Kirk is at the center of the action.

Also Shatner has written a number of autobiographical books in collaboration with other authors.


William Shatner, the singer
In 1968, in the US the album " The Transformed Man " we saw William Shatner for the first time since then gave his infamous chant for the best. His cover of " Lucy in the Sky with Diamonds " was named the worst version of a Beatles songs in 2003. In 1978 he joined with a sample of his " singing ability ", the song " Rocket Man ", even at the awarding of the Science Fiction Awards:

Shatner`s lack of musical talent has been the subject of numerous parodies in recent decades.

2004 Singer / songwriter Ben Folds, however, together with Shatner, produced the album " Has Been ", which has been very well received by critics and fans. Bypassing not least by the way Shatner overcomes his vocal shortcomings. Many songs are kept very personal. Among the whispered " What Have You Done? " In which Shatner processed the accidental death of his third wife.


Shatner, the moderator
Also known as a host William Shatner has made a name in the US. From 1989 to 1996 he presented 911. Since 2008 he has hosted " Shatner`s Raw Nerve " for the Biography Channel , a talk show, converses in the Shatner each with a single celebrity guest on a very private, intimate topics. Among others were with Shatner already Tim Allen , Valerie Bertinelli , Jon Voight , Jason Alexander , Leonard Nimoy , Larry Flint and Rush Limbough amongst other guests.


Shatner, who trades
Long ago, the popularity of William Shatner no longer limited to being the former performer of Captain Kirk, TJ Hooker and Denny Crane. In American popular culture Shatner is almost omnipresent - and has spawned many internet meme`s.

He is, for example, a regular guest at late-night talker as Conan O`Brien and Craig Ferguson. He advertises, inter alia, for the price comparison service Priceline . He`s also has his own website with regular video updates.

In other activities he has the hobby of horse breeding, comes.

Shatner is the best and in the worst sense a " limelight ". He has during filming for Quite a few fellow Star Trek television series with his urge to outshine all hurt and offended. He also works with an unwavering zeal to entertain his audience. While others are retired long ago, for William Shatner it does not end there and we hope to see many more years of work in the years to come.


Star Trek
Star Trek is a legendary sci fi series, based in the year 2200 it is the story of the starship Enterprise journey in "Space, the final frontier" its mission to explore unknown galaxies and make contact with new life and new civilizations. The original series of star trek was aired in 1966, although not a huge hit it did develop a cult following and when re-aired became a big success, this original crew would later star in a number of feature films in the 1980`s. During the 1980`s the next generation of the crew of the enterprise was spawned again this crew would see feature films in there future. We also saw a number of other Star Trek spin off`s that includes Star Trek DS9, Star Trek Voyager and Enterprise. As well as these official series Star Trek has a rich fan culture and we can see many excellent high quality fan versions of the series.

In recent years we have seen a reboot of the original crew in an alternative time line.