| | |
| --- | --- |
| Birmingham Comic Con - Cosplay | |
Well this weekend saw Sci Fi & Fantasy fans visit the NEC Birmingham, on show was some tremendous cosplay`s that included costumes from some of the biggest movie and TV franchises past and present, here at Fantasy Space we have created a gallery of some of our favourite cosplay we saw over the last two days.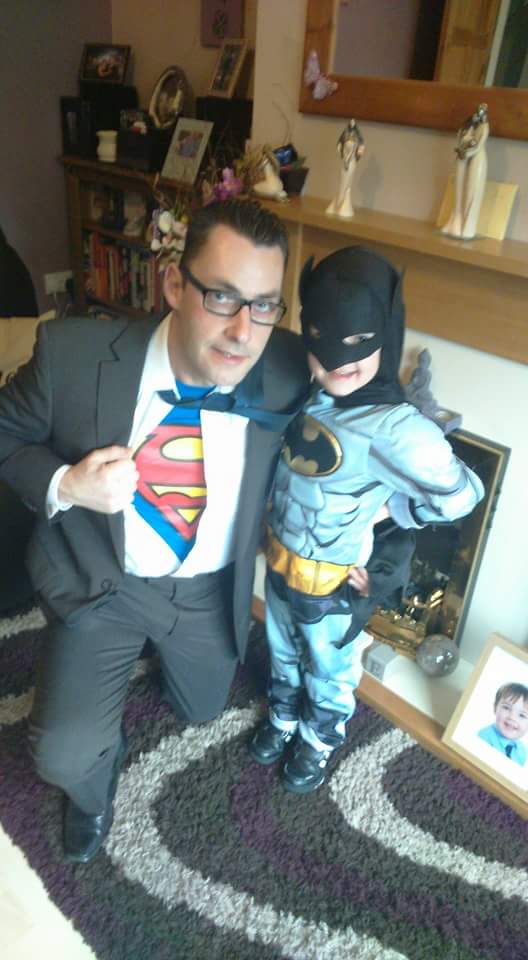 Batman vs Superman Cosplay
Here we see a farther son combo, paying tribute to the upcoming DC movie, well done Ty Mcgee, but we are definitely betting on Batman in this battle of the titans.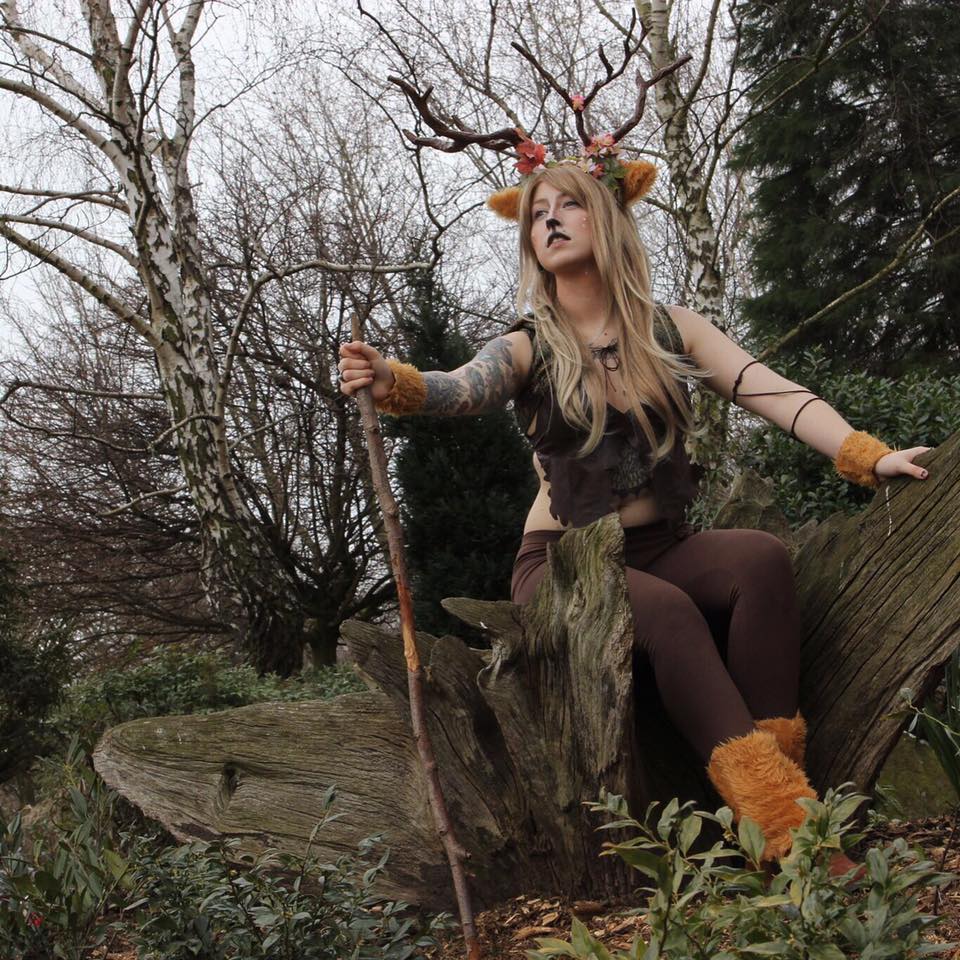 Alice Williams
Here we have a great cosplay from Alice Williams, she is really using the attractive scenery surrounding the NEC to create a fantastic picture framing her cosplay outfit.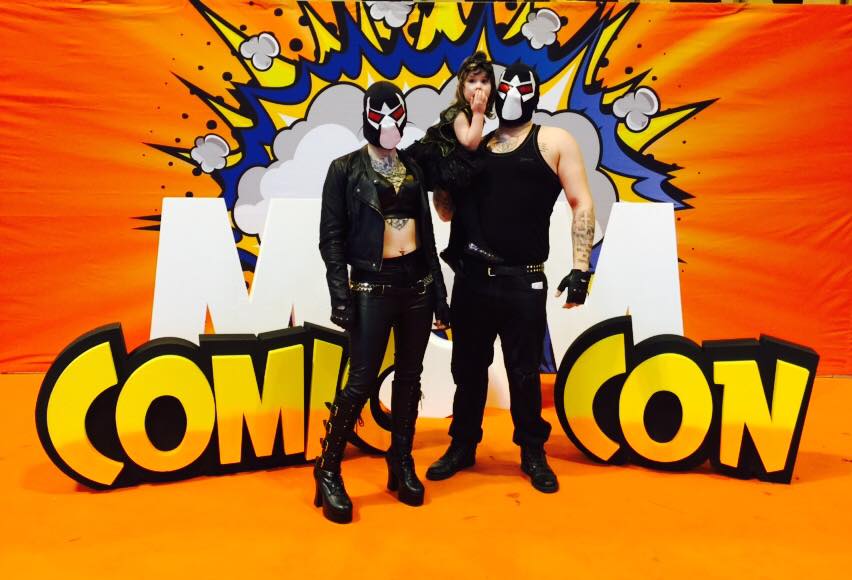 Family Bane at Comic Con
This picture show how much of a family event Comic Con can be, as we see Rio Chanel Brailsford and the rest of Family Bane. Batman would have his work cut out against this clan of evil super villains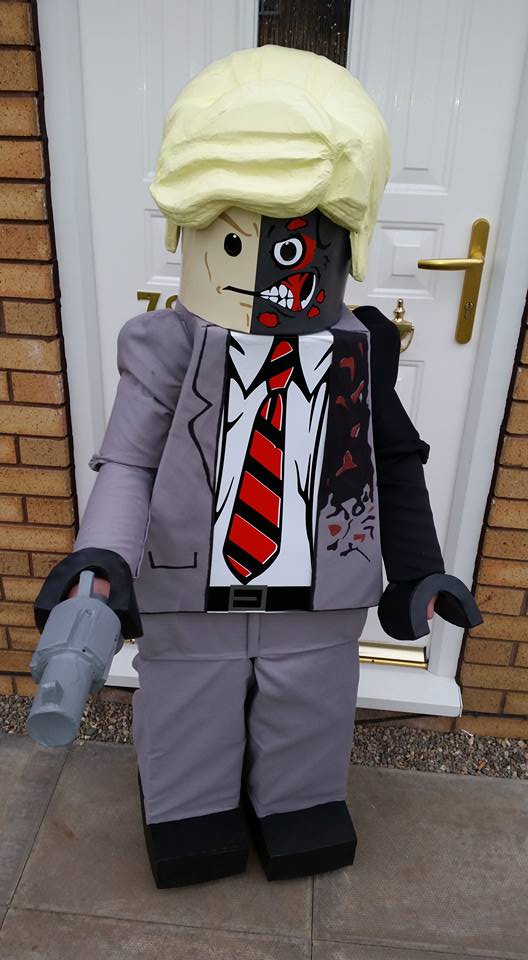 Lego Two Face Cosplay
Another great cosplay, this is a Two Face Lego cosplay from the son of Mike Collins, great work guys.


Harley Quinn
Harley Quinn was a popular character at this years Comic Con here we have a collage of some of our favorites.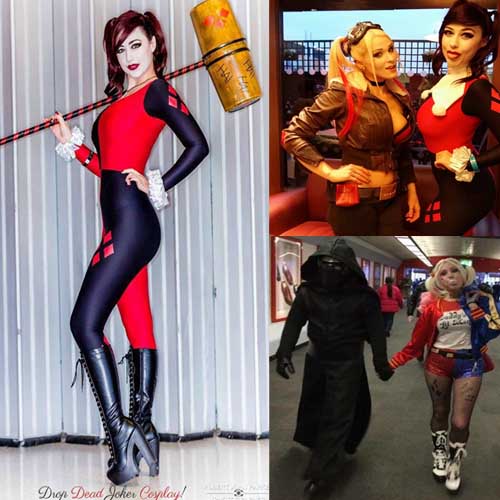 Sarah Page, Anastasia Cridge and .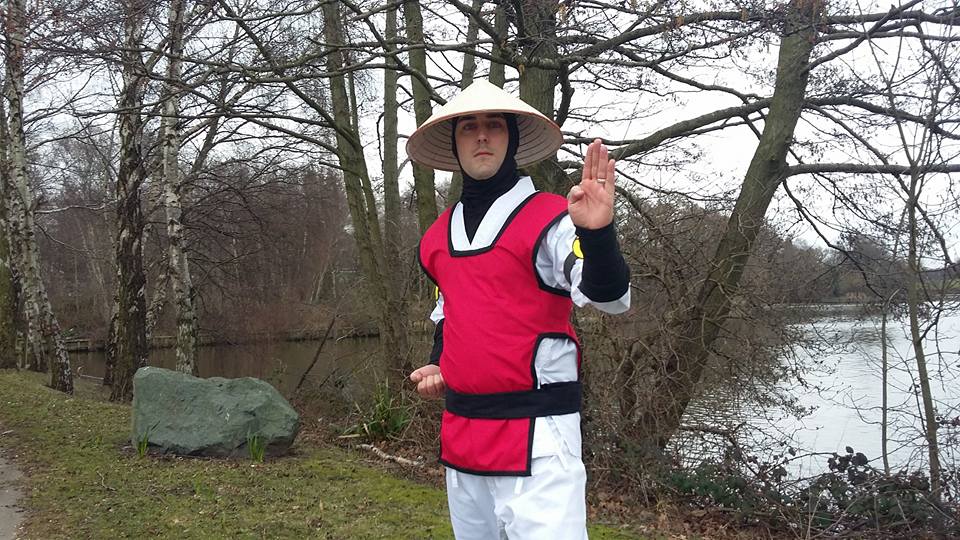 Mortal Combat Cosplay
These two mean business cosplaying the legendary game Mortal Combat, thanks for sending these two great pics Leanne Robinson.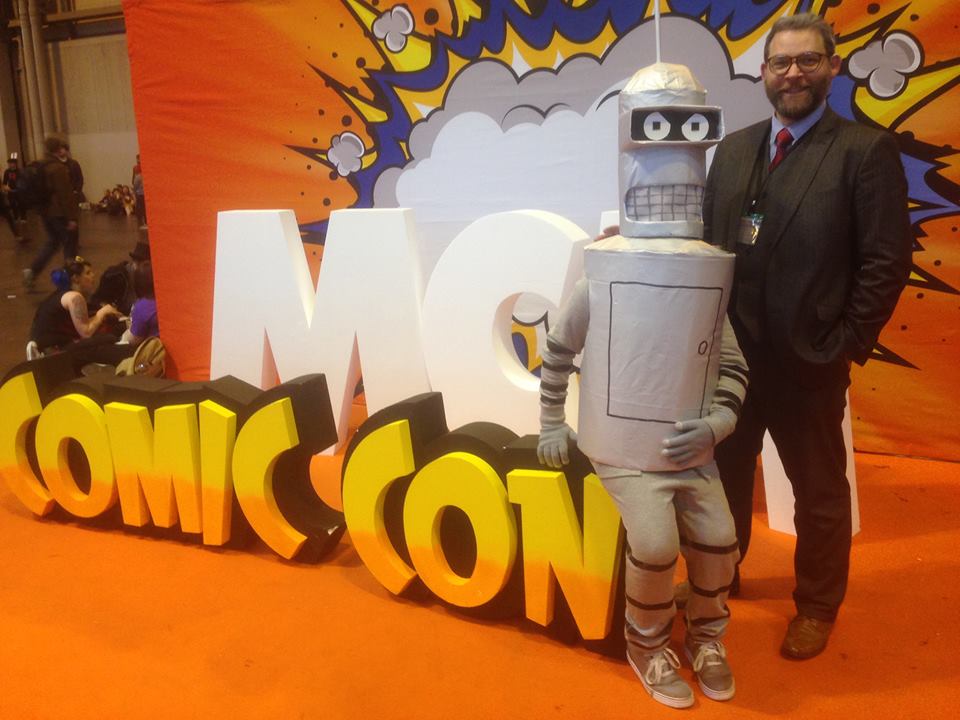 Bender Cosplay
Any Futurama fans, out here, here we have a great out fit from Robert Hair son, lets hope he was not as rude as the real Bender.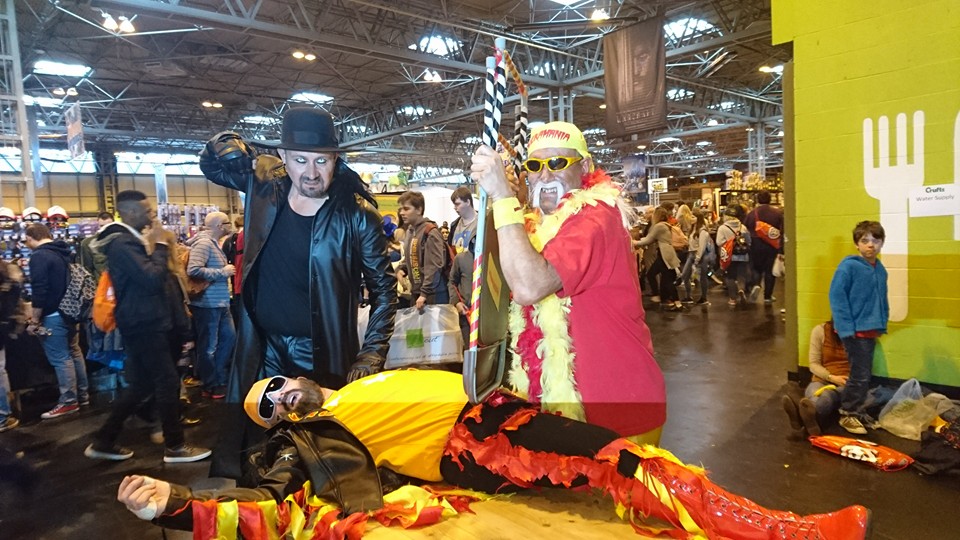 WWF Cosplay
Here we have Drew Ridley and his WWF (WWE) posse, portraying wrestling legends Hulk, Randy Savage and the the phenom Undertaker. Good work guy defiantly an excellent 3 man tag team that would be difficult to beat.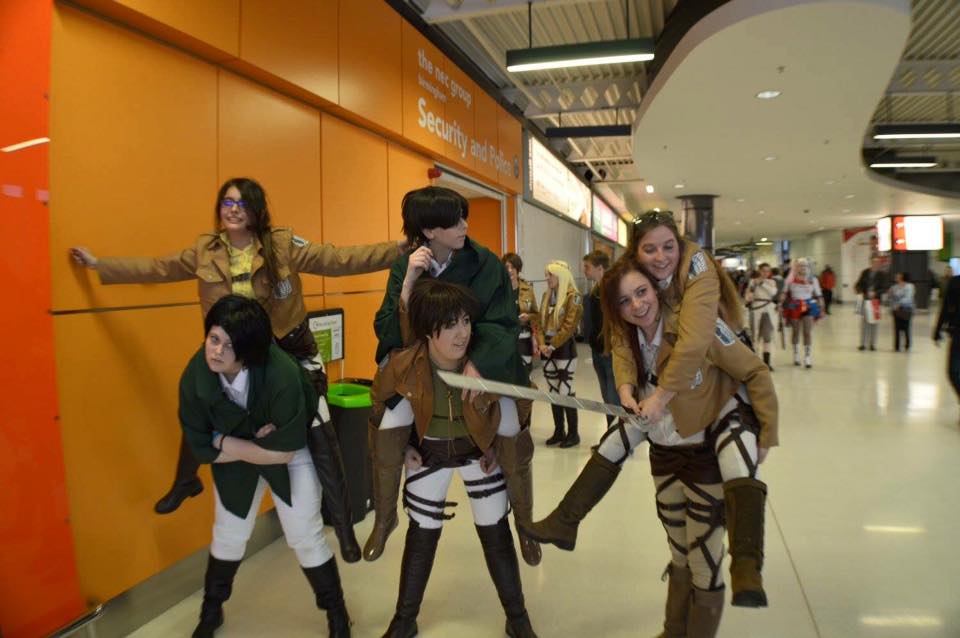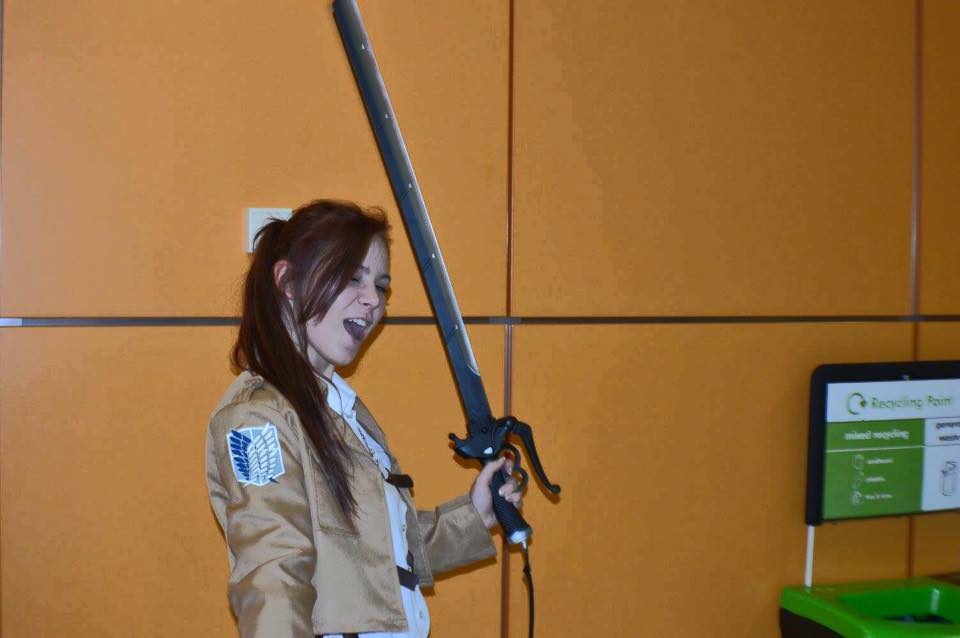 Fun and games at Comic con Birmingham
Here we see Millie Lee Lloyd having lots of fun with her mates.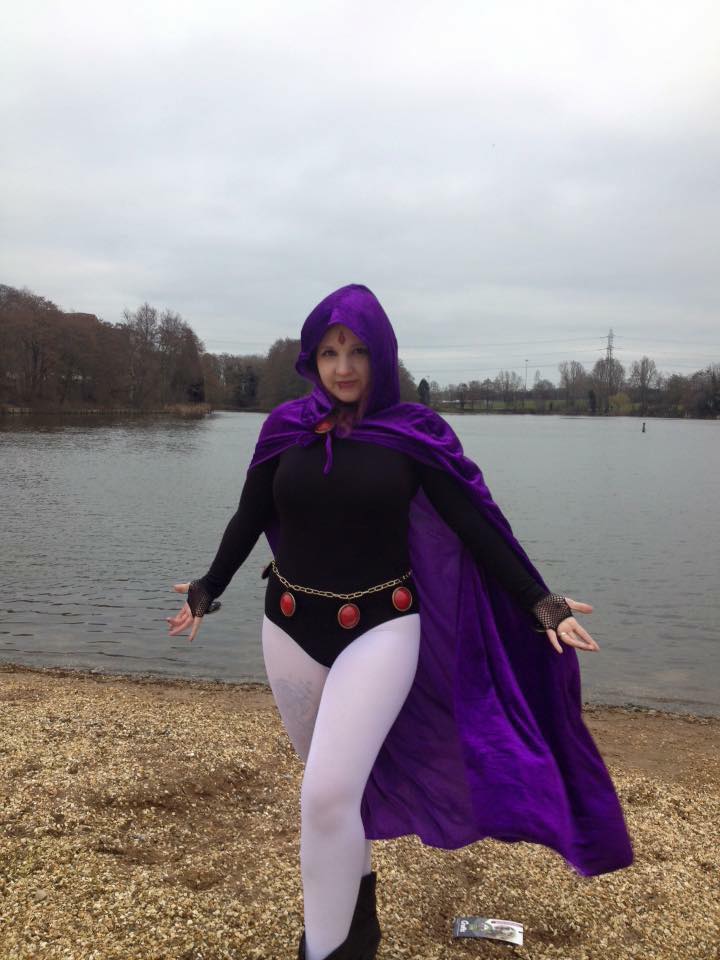 Jenny Lockey Cosplay
Another great cosplay from Jenny Lockey using the backdrop of the lake at the NEC to good effect.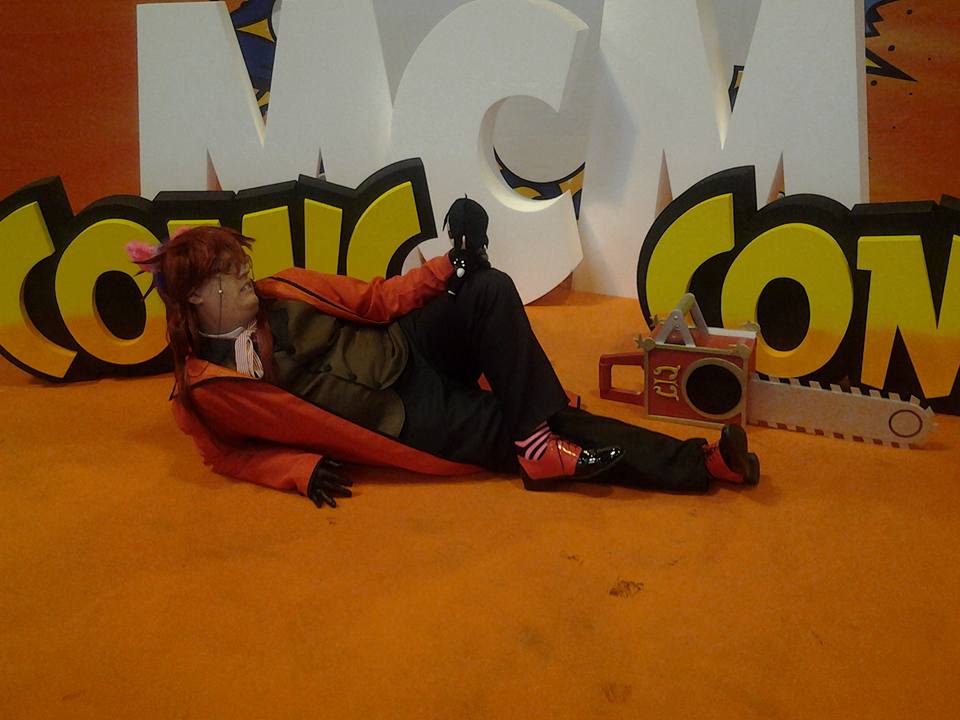 Paul Steven Moylan | Steve Inscker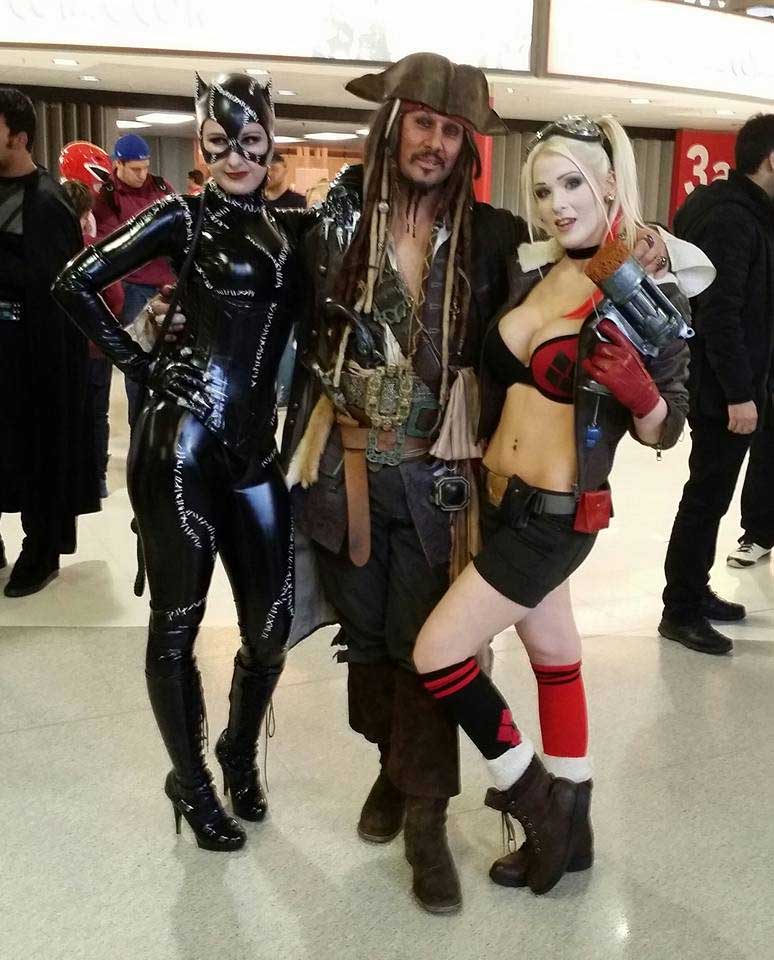 Catwoman, Harleyquinn and Jack Sparrow
Here we see Claire Rainbow as Catwoman with Harleyquinn (Sarah Page) and Jack Sparrow (Wayne Mark Truman ).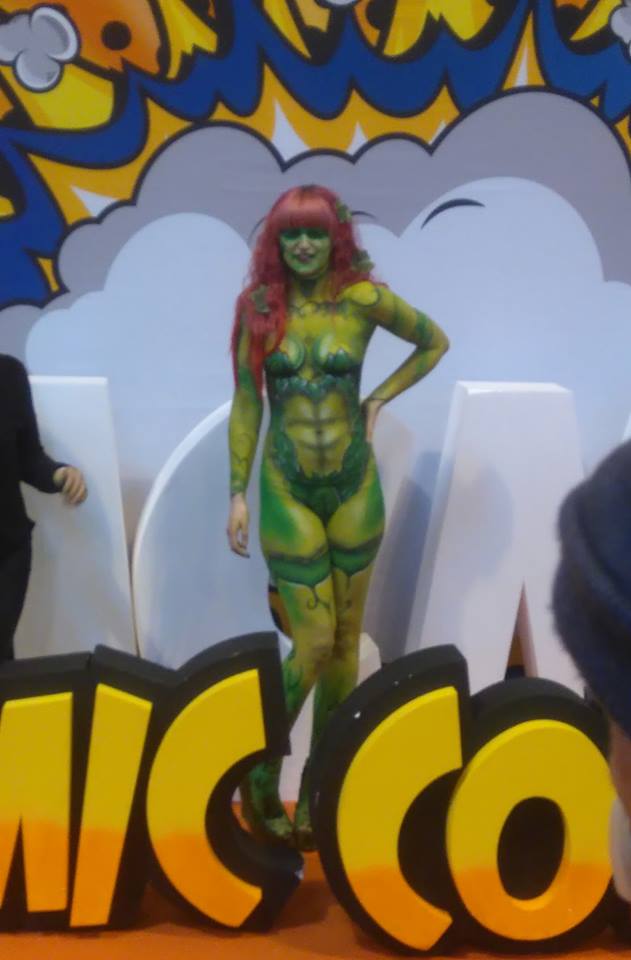 Poison Ivy Body Paint
A fantastic bodypaint of Batman super villian Poison Ivy.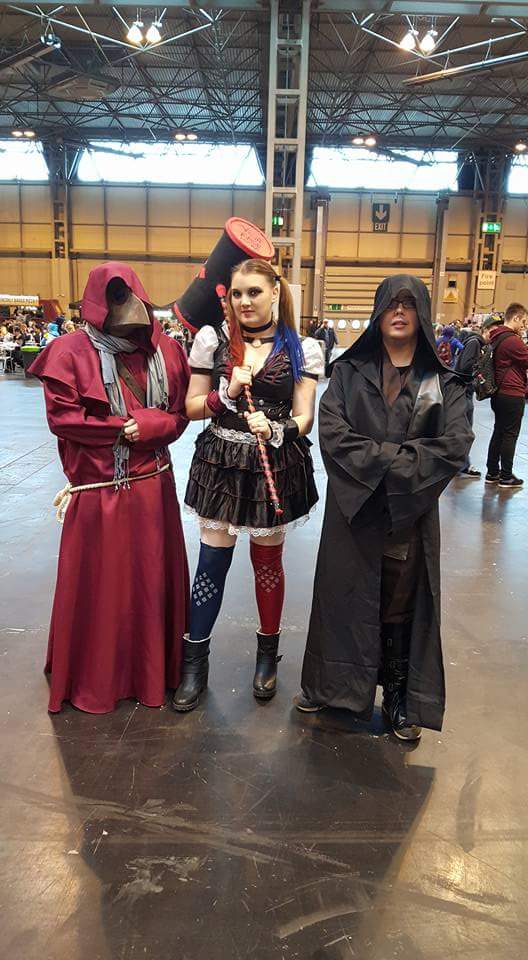 Martyn Christopher Kemp Trio
Here we have Martn Christoper and her trio of mates, not sure how safe Harlequin is with that Hammer.


Star Wars Cosplay at MCM Birmingham Comic Con
Star Wars is arguably the biggest Sci Fi Franchises of all time, and Comic Con Birmingham saw lots of great Star Wars franchise from both the Empire and the Rebellion.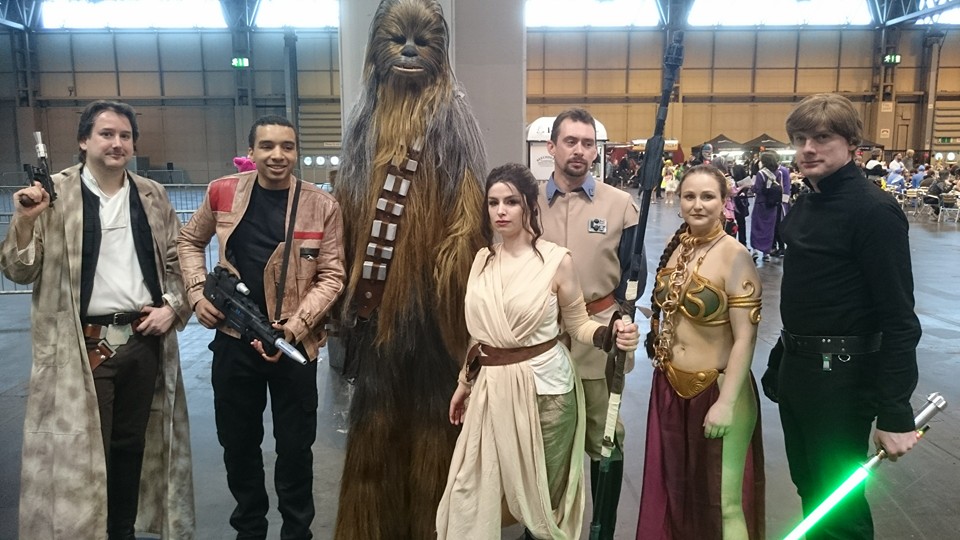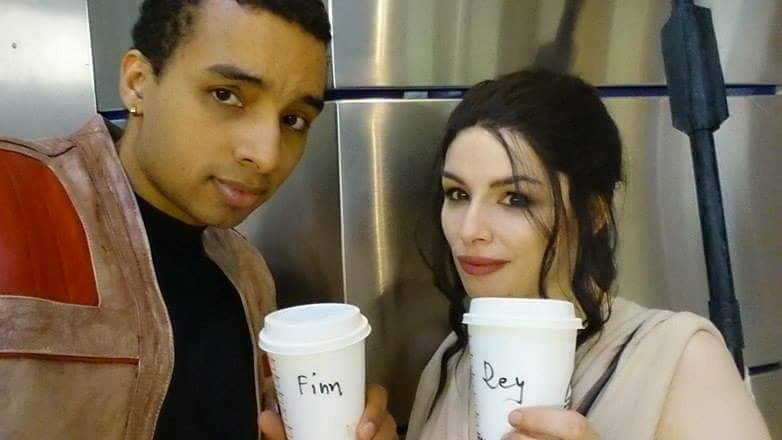 Here we see some great star wars themed Cos plays from Zara Jane Fox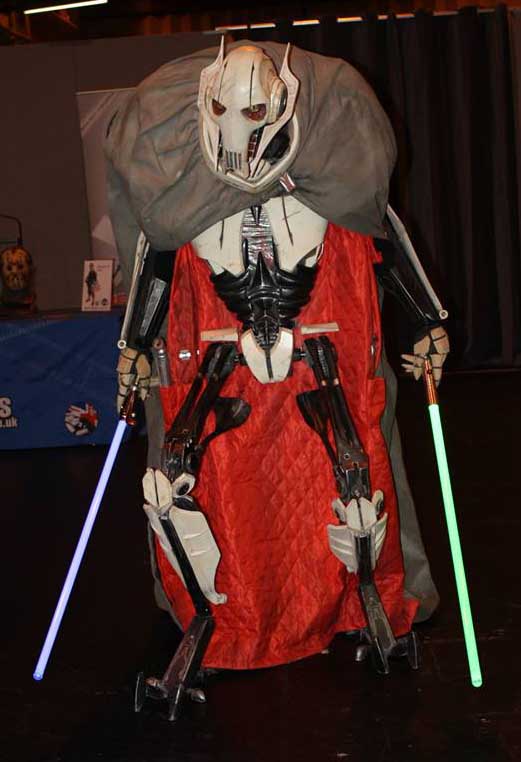 General Grievous Cosplay
Here we see a fantastic General Grievous Cosplay the cyborg leader of the separatist forces during the Clone Wars.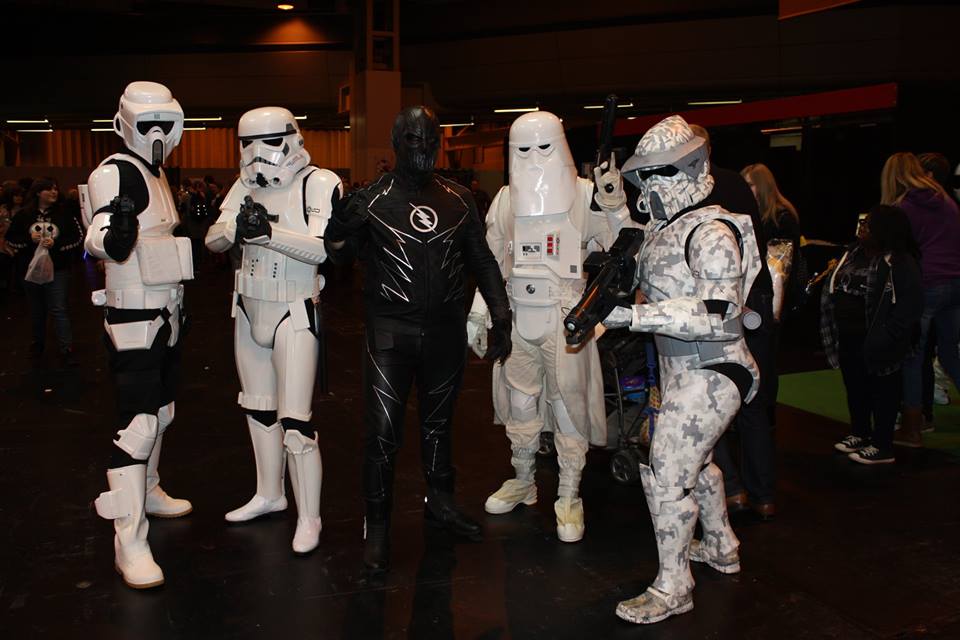 Faster than Speeding Bike
Here we see Flash`s arch enemy with a number of Star Wars storm troopers.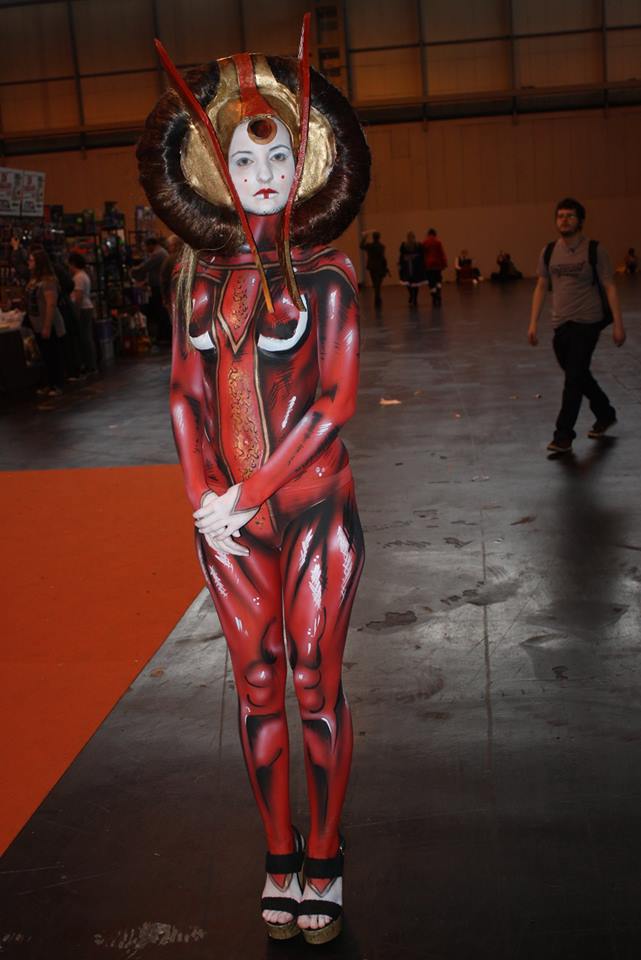 Queen Amidala Body Paint
Here we see a fantastic body paint of Queen Amidala from the Star Wars prequels.

Gyorgy Hamori had some great photo`s here is a collection of some of his great pics from Comic Con